Welcome to the Lite 96.3 Pet of the Week.
If you are looking for a new furry family member for your home, please consider adopting from one of our area shelters. There are thousands of pets each year in Northern Michigan who lose their family for one reason or
another. Rescue is love!
From the Little Traverse Bay Humane Shelter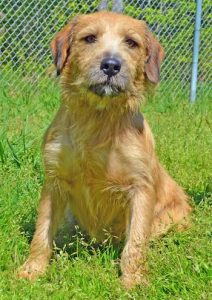 You know how sometimes someone's name just suits them? Well, I've been told that's the case with my name, which is Treasure by the way. I'm a two year old terrier mix and a very friendly boy at that. There's no one that I don't get along with, so if you have other dogs in your home, I'm good with that. I'm even cool with those cat critters, and if you have kiddos, I'd love to romp around with them in the backyard of my new home! I'm hoping that I'll find my new family soon—I can't wait to spend a fun-filled summer with them!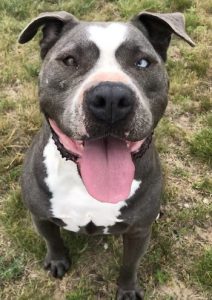 My name is Fitch and I'm a very handsome cat who is 3 years old. I'm not only good looking, but I'm sociable with people and other cats. I do not like dogs though and I'm not afraid to let them know! My dream is a forever home where I'll be loved and spoiled to my heart's content. Purrs and all that, Fitch.
The LTBHS located on West Conway Road, between Petoskey and Harbor Springs is a no kill shelter that helps find  homes for over 500 dogs and cats each year. The LTBHS is completely funded thru donations. All pets adopted from LTBHS are neutered and have received a vet check and shots. For more information about all pets available for adoption or to donate, visit them online at www.ltbhs.com

Cherryland Humane Society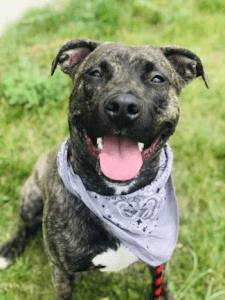 Our Pet of the Week this week is Quill! He is a 12 year old that arrived at CHS as a stray. Quill was then adopted and returned due to not getting along with the other dog in the house. He is a very sweet handsome boy who is good with cats and everyone he meets. Probably best if he's the only dog in the home, loves to have all the attention to himself.
Loves to be held and snuggled, has the best outgoing and loving personality. Quill is the dog you could easily fall in love with!
Come in for a visit or you can check them out on our website,
CherrylandHumane.org.
Cherryland Humane Society is a private, no kill animal shelter servicing Grand Traverse and Leelanau counties. We are an independent, 501-C, non profit organization. CHS is dependent on donations, fundraising activities, estates, planned giving, memorials and occasional grants for operation. Visit our available pets online at cherrylandhumane.org
AC PAWS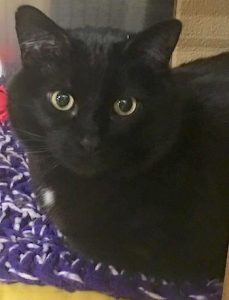 Maggie was surrendered to AC PAW due to being in a stressful household where the dogs
scared her. She loves belly rubs and will throw herself on the floor patiently waiting for those rubs. She loves children. A home as a one and only pet with no other cats or dogs would be best for her. She is a very pretty girl, a short hair kitty with the most beautiful black shiny coat. She is all four paw declawed. She would be a wonderful companion for an older person or couple. Maggie is eight years old. You can meet her at PetSmart. If you would like to adopt Maggie, or for more information, go to our website at
www.acpaw.org
and fill out a pre-adoption questionnaire.
AC PAW was founded in 1995 to give animals a second chance at life. The non-profit, no-kill shelter started as a safe haven for animals from abuse, hunger, disease and death. AC PAW has now rescued over 6,000 animals in the northern Michigan region and services the five-county Grand Traverse area.
Help From My Friends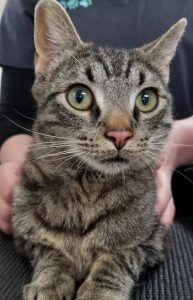 This is Little Guy, isn't he adorable!
Little guy is about 9 months old, neutered, tested negative for FeLV & FIV and current on vaccines.
If you're interested, please call the center at (231) 533-4070.
For more information visit helpfrommyfriends.org or facebook.com/walhfmfpetcrisiscente

From the Charlevoix Humane Society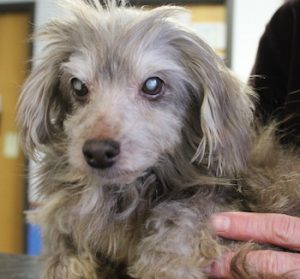 Suzzy came to us with six other dogs as owner surrender. This old girl is in need of a special home with a special owner. Suzzy is totally blind and suffers from other maladies related to age and lack of proper care. If you can be that special someone who can share endless love and affection for this girl please come in and give her a cuddle. Suzzy just needs a quiet home with love to pass her days. She is fully vetted, micro-chipped and ready for affection.
The Charlevoix Human Society's mission is to practice and promote the principle that every life is precious. As such, we are committed to the highest principles of humane care and professional treatment of injured, ill, neglected or abused animals. For more information on pets that are available for adoption or to donate, visit the shelter at 614 Beardsley Street in Boyne City or online at www.charlevoixhumane.org
From AuSable Valley Animal Shelter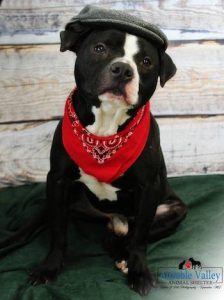 My name is Cato and I'm a 2 year old mixed breed dog that loves many things and I want to share all of my loves with you! One thing that I really love to do is go for walks which would be good exercise for both of us! I also love toys! I mean who doesn't? I especially like playing with you and my toys! I absolutely LOVE people. I am definitely a people person, I mean a people dog! I am very sweet and gentle. I am looking for a loving home and family that I can belong to. I want nothing more than to have a family I can call mine and I think you'll do just fine!
For more information, please call the shelter at (989) 348-4117 or e-mail: avascares@yahoo.com
AuSable Valley Animal is a privately funded nonprofit animal shelter. We are a No Kill facility and stray center for dogs within Crawford county and a closed admission No Kill cat shelter. Our main goals are rehab and rehome, education, and animal welfare within our community.
Visit us online at www.ausablevalleyanimalshelter.org.
From Cheboygan County Humane Society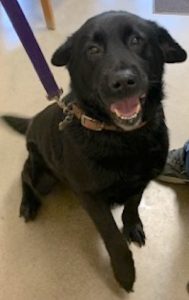 Shadow is a 9 year old male Labrador mix. He is neutered, chipped and UTD on shots, adoption fee $90.00. Shadow is good with kids and other dogs but has never been around cats. He is still very high energy and is a runner off restraint. Shadow is house and crate trained, also walks ok on a leash but does pull when excited. Shadow is a very friendly and social boy!
Please visit their website at cheboyganhumanesociety.org. Or stop by the shelter at 1535 Hackleburg Road, Cheboygan. Call 231-238-8221 for more information. Shelter hours are Mon-Fri 9-4pm and Saturday noon-4pm.
LITE 96.3'S PET OF THE WEEK is brought to you by Tropic Cove, located behind the D&W Plaza in Petoskey. Visit Tropic Cove online or follow them on Facebook.