If you are looking for a new furry family member for your home, please consider adopting from one of our area shelters. There are thousands of pets each year in Northern Michigan who lose their family for one reason or
another. Rescue is love!
From the Little Traverse Bay Humane Shelter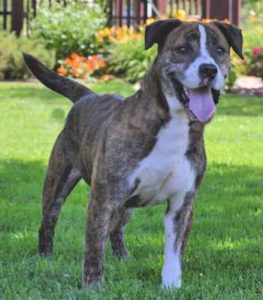 look like a big boy and I feel like a big boy, but let's face it, I'm more of a large bull dog size than a boxer. My name is Braven and I'm a three year old Boxer mix hoping to find a forever home with you. I'm a very handsome and friendly dog with people, however, I absolutely do not like cats and sometimes I don't even like other dogs. I don't really know what determines my preferences, but if you bring in your furry pal for a meet and greet we'll see how it goes. Hint:The girls usually win my heart over the boys. Another thing to keep in mind is that I don't like to share my food, so a home without children would suit me best. Besides, they would want to hug me, or play fetch or other doggy games, and I'm not into all that mushy stuff or team sports. No, it's mostly about me and the fact that I want to be your four legged child. So if you agree with me on all of the above, then please be sure to come see me soon. My name is Braven and I'd like to be a part of your family.
They call me Maggie, and though it's not my real name, I will accept it because I want to start a new life. You see, I was found as a stray and it became obvious that my former family no longer wanted me because they never came to claim me. Yes it hurts, but I refuse to look back, and moving forward means that I have this wonderful opportunity to find a new forever family. I'm a lovely two year old medium long hair brown tiger with white patches. Very lovely indeed. I'm quiet and clean and enjoy the company of other cats like me. Dogs are not my most favorite of creatures, but if they don't bother me I may make an exception. Maybe. Calm children are okay, but older would be my preference. I sure hope you can stop by and pay me a visit soon. Purrs from the new Maggie.
The LTBHS located on West Conway Road, between Petoskey and Harbor Springs is a no kill shelter that helps find homes for over 500 dogs and cats each year. The LTBHS is completely funded thru donations. All pets adopted from LTBHS are neutered and have received a vet check and shots. For more information about all pets available for adoption or to donate, visit them online at www.ltbhs.com

Cherryland Humane Society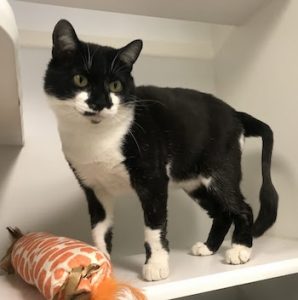 Sasha is a diamond in the rough. She is one of the most affectionate cats you will ever meet. In fact, if you love a cat that purs, Sasha is your girl because once she gets started, that little rumbler will keep on goin! Her favorite spot to be scratched it behind the ears, and has great gusto for anything that has to do with catnip! Because Sasha is a special cat with FIV+ it is important that she is the only animal in the household, and remains an indoor cat. She has a lot of love to give you, so please give her the chance to be your pur-fect best friend!
Cherryland Humane Society is a private, no kill animal shelter servicing Grand Traverse and Leelanau counties. We are an independent, 501-C, non profit organization. CHS is dependent on donations, fundraising activities, estates, planned giving, memorials and occasional grants for operation. Visit our available pets online at cherrylandhumane.org
AC PAWS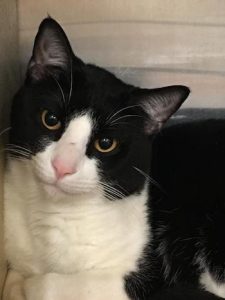 ALFIE IS OUR AC PAW PET OF THE WEEK. Being stray and trying to survive, Alfie was very scared and had a very high hunt instinct when first rescued by AC PAW. He had some stray behaviors, but since being in his foster home and in a calm environment, he has become very loving and wants to be close to you. He loves laying by your feet and will jump on your lap when he feels safe. He loves having his head and chin rubbed, but doesn't like his belly touched even though he will roll over and show it to you. Toys and play are important to him, but he will play in a calm manner. He can become very silly at times and will carry his blanket and bed around with him. Alfie would do best in a calm home with no other animals and with older children that respect cats and their needs. It doesn't take much to bring out the hunter in him….like shoe laces. He had a past of biting, but hasn't done that for a long time. He is learning his manners and doing great with that. Alfie needs someone who will be patient with him, someone he can trust and help him come out of his shell. He would love to find his forever home so he can be your forever buddy. He is a very handsome three year old black and white short hair kitty. If you would like to adopt Alfie, go to www.acpaw.org and fill out a pre-adoption questionnaire.
AC PAW was founded in 1995 to give animals a second chance at life. The non-profit, no-kill shelter started as a safe haven for animals from abuse, hunger, disease and death. AC PAW has now rescued over 6,000 animals in the northern Michigan region and services the five-county Grand Traverse area.
Help From My Friends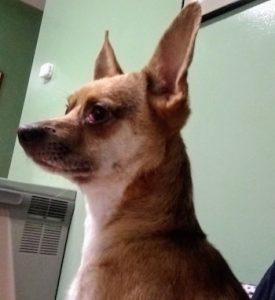 When Gizmo first came in he was so shy we thought he needed a more assertive dog to teach him. Well, somewhere in his stay at the Center he's learn to be the leader. So now he's looking for a friend that will keep him company and let him lead sometimes! Gizmo is 4 years old, gets along with cats, heartworm negative, current on vaccines and microchipped.
If you're interested, please call the center at (231) 533-4070.For more information visit helpfrommyfriends.org or facebook.com/walhfmfpetcrisiscente

From the Charlevoix Humane Society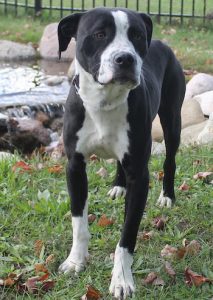 Franklin is a 1 to 2 year old Pit Bull Terrier with a crazy sweet disposition. Franklin was a stray that has not been claimed and is looking for a loving family to give him a new start. He will be your new best friend, loyal and affectionate, calm and thoughtful. Franklin could be a nice addition to a family that has another friendly dog, this of course would require a meet and greet. Franklin is a bit too intrigued by cats to be considered in that scenario. Franklin rarely barks and has adjusted well to what can be a hectic environment here at the shelter. He is fully vetted, neutered and micro-chipped. Franklin awaits your inquiry, come by soon.
The Charlevoix Human Society's mission is to practice and promote the principle that every life is precious. As such, we are committed to the highest principles of humane care and professional treatment of injured, ill, neglected or abused animals. For more information on pets that are available for adoption or to donate, visit the shelter at 614 Beardsley Street in Boyne City or online at www.charlevoixhumane.org
From AuSable Valley Animal Shelter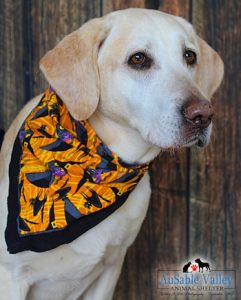 Molly's owner recently passed away. She is 10 1/2 years old and is looking for a quiet home. This gentle girl is house broken, loves treats, and would love for warm comfy bed to call her own. If you are interested in Molly, please call the shelter at (989) 348-4117. The shelter staff will be happy to answer your questions about sweet Molly!
For more information, please call the shelter at (989) 348-4117 or e-mail: avascares@yahoo.com
AuSable Valley Animal is a privately funded nonprofit animal shelter. We are a No Kill facility and stray center for dogs within Crawford county and a closed admission No Kill cat shelter. Our main goals are rehab and rehome, education, and animal welfare within our community.
Visit us online at www.ausablevalleyanimalshelter.org.
From Cheboygan County Humane Society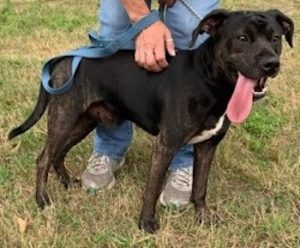 Cheech is a 1 year old, neutered, chipped and UTD on shots, adoption fee is only $25.00! Cheech is here with his brother, Chong. They would love to go to the same home together as they have grown up together, but can be split up. Cheech will need training in all areas! He is halfway housetrained, walks decent on a leash. WE are told that he is NOT good with kids, and temperament with other dogs and cats are unknown. Cheech is very friendly but can be shy at times.
Please visit their website at cheboyganhumanesociety.org. Or stop by the shelter at 1535 Hackleburg Road, Cheboygan. Call 231-238-8221 for more information. Shelter hours are Mon-Fri 9-4pm and Saturday noon-4pm.
LITE 96.3'S PET OF THE WEEK is brought to you by Tropic Cove, located behind the D&W Plaza in Petoskey. Visit Tropic Cove online or follow them on Facebook.