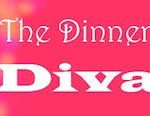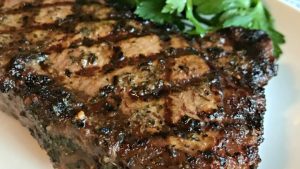 I'm a grilling nut. As soon as it's warm enough to scrape the snow off my grill, most of my cooking moves outdoors. Food just tastes better and there is so little clean up. And who doesn't love the taste of something right off the grill?
So here's this summer marinade. It is delicious on steaks but also great with almost any protein. It's lemony and herby and is gives everything a huge amount of flavor. So make a big jar of it and keep it on hand for whatever looks good at the store. It's what's for dinner this summer!
Lemon Herb Steak Marinade
Ingredients
1/3 cup soy sauce
1/2 cup olive oil
1/3 cup fresh lemon juice
1/4 cup Worcestershire sauce
1 1/2 tablespoons garlic powder
3 tablespoons dried basil
1 1/2 tablespoons dried parsley flakes
1 teaspoon ground white pepper
1/4 teaspoon hot pepper sauce (optional)
1 teaspoon dried minced garlic (optional)
Add all ingredients to list
Directions
Place the soy sauce, olive oil, lemon juice, Worcestershire sauce, garlic powder, basil, parsley, and pepper in a blender. Add hot pepper sauce and garlic, if desired. Blend on high speed for 30 seconds until thoroughly mixed.
Pour marinade over desired type of meat. Cover, and refrigerate for up to 8 hours. Cook meat as desired.