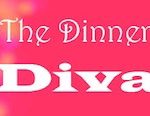 It's one of my favorite seasons…. sweet corn season! I love it on the grill, steamed with butter or sauteed with a little garlic. But this salad has become a great go to for after work. Chicken with avocado and corn… it's healthy and very fresh. Give it a try for lunch or a light supper.
Corn, Avocado and Chicken Salad
Ingredients
4 tablespoons olive oil, plus more for the grill
¼ cup fresh lemon juice
2 tablespoons chopped fresh rosemary
4 cloves garlic, finely chopped
kosher salt and black pepper
2 6-ounce boneless, skinless chicken breasts
3 ears corn, shucked
5 ounces baby spinach (about 6 cups)
1 avocado, cut into bite-size pieces
2 ounces Parmesan, shaved
How to Make It
Step 1
Heat grill to medium-high. Once it is hot, clean the grill grate with a wire brush. Just before grilling, oil the grill grate.
Step 2
Whisk together the lemon juice, rosemary, garlic, 3 tablespoons of the olive oil, ½ teaspoon salt, and ¼ teaspoon pepper in a medium bowl. Transfer half the dressing to a small bowl; set aside. Add the chicken to the remaining dressing and turn to coat.
Step 3
Rub the corn with the remaining tablespoon of oil and season with ¼ teaspoon each salt and pepper.
Step 4
Grill the corn and chicken, covered, turning occasionally, until the corn is tender and lightly charred, 4 to 6 minutes, and an instant-read thermometer inserted in each pieces of chicken registers 165º F, 8 to 10 minutes.
Step 5
Cut the kernels off the cobs and slice the chicken.
Step 6
Toss the spinach, chicken, corn, and avocado with the reserved dressing and sprinkle with the Parmesan.