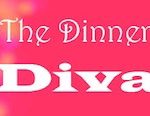 I walked out of the house and there was a little chill in the air… so I immediately thought soup. It's been so hot that cooking inside just seemed like the wrong thing to do. But now that we're back into the work/school mode, soup is the perfect evening meal.  And this one is hearty enough that with a little crusty bread and a salad, you've got a great dinner. Enjoy fall in a bowl.
White Bean and Sausage Soup
Ingredients
2 tablespoons olive oil

1 pound hot turkey or Italian sausage, casings removed, chopped

1 large onion, finely chopped

2 large peppers (red, orange, or yellow), finely chopped

2–3 carrots, finely chopped

4 garlic cloves, finely chopped

2 tablespoons finely chopped sage

1 tablespoon finely chopped rosemary

½ teaspoon kosher salt

½ teaspoon freshly ground black pepper

¼ teaspoon red pepper flakes

4 cups homemade chicken stock or low-sodium chicken broth

1 14-ounce can petite diced tomatoes

3 15-ounce cans cannellini beans, drained, rinsed

½ cup unsweetened almond milk

1 pound baby spinach

¼ cup grated Parmesan
Recipe Preparation
Heat oil in a large stockpot over medium. Cook sausage, stirring occasionally, until browned, about 10 minutes. Transfer sausage to a plate. Add onion, peppers, carrots, and garlic to pot and cook, stirring frequently, until onions are tender, about 8 minutes.

Add sage, rosemary, salt, black pepper, and red pepper flakes. Stir in chicken stock, tomatoes and their juices, and reserved sausage. Bring to a boil, then reduce heat and simmer until flavors have melded, about 15 minutes.

Using a fork, coarsely mash beans from 1 can and add to sausage mixture. Stir in almond milk and remaining 2 cans of beans; let simmer 10 minutes.

Divide spinach among bowls, then ladle soup over spinach. Top soup with Parmesan.
Recipe courtesy of Bon Appetit