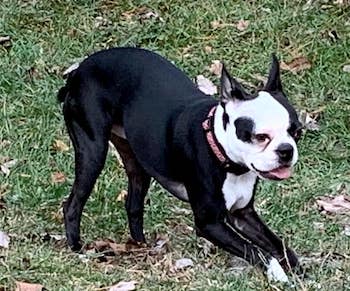 Is one of your New Year's resolutions to eat healthier? What about your dog? It's not hard to add healthier foods into your dog's diet. My dogs eat a high quality dry food and then I add healthy toppers to it. Anything from cooked chicken to raw burger, veggies, fruits and even yogurt. It's hard to make a complete diet for your dogs on your own without added supplements. So you might want to combine commercial food with homemade, or learn what dogs need for a complete diet and make your own. Either way, they will love you for the variety and more tasty dinners.
I've found other info that you might find interesting as you contemplate adding healthy foods into your dogs life.
What does your dogs need in their diet? Good info here.
Which dog commercial dog foods are best? Dog Food Advisor has great insights.
What about veggies? Here's some help to know which veggies are good to serve.
Thinking about a raw diet? Here's some help on getting started.
Looking to make some homemade dog treats, here are 25 recipes.
Enjoy cooking for your dogs…. they will love you for it!