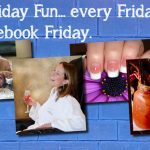 It's a great way to end the week…. Facebook Friday on Lite 96.3.
Every week, check out the Lite 96.3 Facebook page to win a fun gift. From dinner out to movie passes… to a fun adventure, every week is different and every week is fun.
So LIKE us on Facebook and get ready to win… every Friday on Lite 96.3.