If you are looking for a new furry family member for your home, please consider adopting from one of our area shelters. There are thousands of pets each year in Northern Michigan who lose their family for one reason or another. Rescue is love!
From the Little Traverse Bay Humane Shelter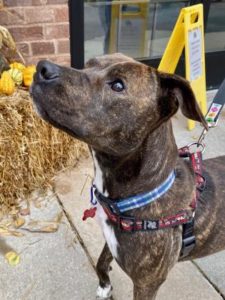 My name is Trooper and I was a rescue from Alabama. You can't imagine how confusing it is for a guy to change his lifestyle after living with a family since he was a pup. But despite all the changes I'm doing okay, thanks for asking. So far I like it up here in the North. Y'all talk a little funny, but I'm getting used to it. I'm a pretty good guy; friendly, sweet, and a good listener too. I walk well on a leash and love to learn new things. If you have another dog, I would like to meet him or her before I pack my stuff because I can be picky about my play pals. You never can tell about a roommate until you sniff noses. and hey, I met a cat today and I wasn't too offended when she hissed at me, I totally ignored her. Older children would be a better fit for me due to my high energy level. And speaking of that, did I mention that I like long walks? I'll also need some training so I can be your best dog ever. It would be nice if you'all could make an appointment to come see me.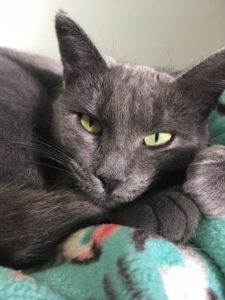 Hi! I'm Fleetwood, yup inspired by Fleetwood Mac if you couldn't guess. I was brought in to the shelter as a stray and was very afraid of my new surroundings when I first arrived here. Lucky for me the staff and other cats have welcomed me in with open arms and have made me feel safe and secure. I'm starting to come out of my shell more and more each day and absolutely love being pet and getting attention. I'd love for you to come meet me soon and feel how silky soft my fur is.
The LTBHS located on West Conway Road, between Petoskey and Harbor Springs is a no kill shelter that helps find homes for over 500 dogs and cats each year. The LTBHS is completely funded thru donations. All pets adopted from LTBHS are neutered and have received a vet check and shots. For more information about all pets available for adoption or to donate, visit them online at www.ltbhs.com

Cherryland Humane Society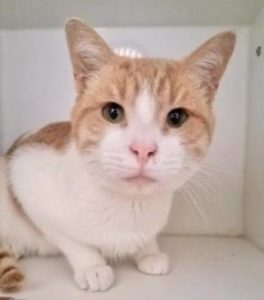 Info: male, 2 years
Description: I'm pretty shy, but once I know that I can trust you I'm a sweet ball of love! I'll lean right into your hand and soak up all the love with my eyes closed. I love treats, they're so yummy! I'd love a home where I can get all the head rubs in the world and munch on treats all day long. Please ask staff about my special medical needs, I am FELV positive.
Cherryland Humane Society is a private, no kill animal shelter servicing Grand Traverse and Leelanau counties. We are an independent, 501-C, non profit organization. CHS is dependent on donations, fundraising activities, estates, planned giving, memorials and occasional grants for operation. Visit our available pets online at cherrylandhumane.org
AC PAWS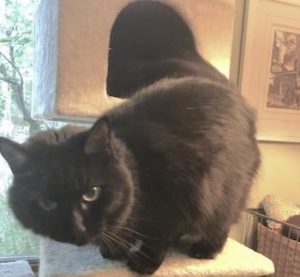 As we continue to ensure the wellness and safety of the community and our AC PAW volunteers, the cattery at PetSmart will remain closed. However, AC PAW is now doing carefully structured and safe adoptions by appointment only.  Visit our website at
www.acpaw.org
LUNA is a sweet, affectionate girl. She likes to play chase-the-laser-light and survey everything from the tall cubbyhole on her cat tree. She loves to be petted and will flop over on her back to get your attention. Luna would do best in a quiet home without children. She may be okay with other cats or a dog if they are very mellow and low-key, but she would prefer to be your one and only.
She has heaps of love to give. Luna is a black, long hair kitty. She is seven years old.
AC PAW was founded in 1995 to give animals a second chance at life. The non-profit, no-kill shelter started as a safe haven for animals from abuse, hunger, disease and death. AC PAW has now rescued over 6,000 animals in the northern Michigan region and services the five-county Grand Traverse area.
From the Charlevoix Humane Society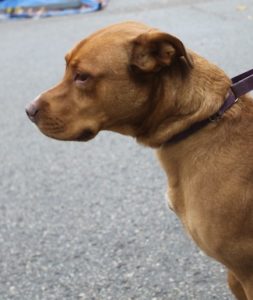 Hi I'm Frehley and I just want to KISS you. I am a big, soft, cuddly dude. I have a diversity of background, Pit Bull Terrier, Retriever and maybe some Cur. I am very obedient and walk well on the leash. I will be your bestest friend and always bring the lovin'. Come by and meet me, you won't regret it!
The Charlevoix Human Society's mission is to practice and promote the principle that every life is precious. As such, we are committed to the highest principles of humane care and professional treatment of injured, ill, neglected or abused animals. For more information on pets that are available for adoption or to donate, visit the shelter at 614 Beardsley Street in Boyne City or online at
www.charlevoixhumane.org
From AuSable Valley Animal Shelter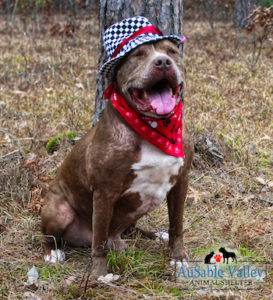 Meet Abraham. He is an affectionate 7 year old Pitty mix who loves people and seems to do okay with other dogs. He just adores being petted and played with. This sweet milk chocolate guy has had some bumps along the way in his life and has a few physical scars to prove it. He has earned his chance to find a very special forever home with people who will love him and appreciate his wonderful forgiving attitude. Abe is active and joyful but also an expert nap taker whenever he happens upon a nice soft doggy bed. This guy can not be placed into a home with cats and he may be a bit too wriggly for very small children. He has been neutered, is up to date on vaccinations, has been microchipped and is heartworm negative. Abe just needs his new family to come find him.
 
While our shelter is closed to the public, we are conducting no-contact adoptions! As always, if you have any questions about our pets available for adoption please call the shelter at (989) 348-4117 and speak with the shelter staff.
AuSable Valley Animal is a privately funded nonprofit animal shelter. We are a No Kill facility and stray center for dogs within Crawford county and a closed admission No Kill cat shelter. Our main goals are rehab and rehome, education, and animal welfare within our community.
Visit us online at www.ausablevalleyanimalshelter.org.
From Cheboygan County Humane Society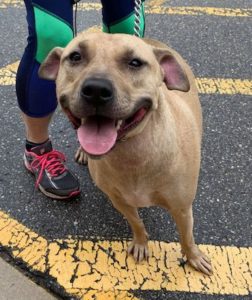 Tanya is a 2.5 year old Pit mix, who is spayed, chipped and UTD on shots, adoption fee $90.00. Tanya will have to go to a home WITHOUT dogs as she has severe dog aggression. Tanya must be on a restraint at ALL TIMES when outside unless in a fenced in yard. This is per Animal Control. We do not know her temperament with cats or kids. She does well with strangers. Tanya is very high energy and likes to go for long walks! She is house trained, but was never really worked with otherwise, so she will need help with walking on the leash and crate training. Tanya is a very friendly and sweet girl, she will need to find a new family who will understand the fact that Tanya cannot be around any dogs at all for any reason. This is why she is here. Tanya would not do well in an apartment or very tiny house as she is high energy.
Please visit their website at cheboyganhumanesociety.org. Or stop by the shelter at 1535 Hackleburg Road, Cheboygan. Call 231-238-8221 for more information. Shelter hours are Mon-Fri 9-4pm and Saturday noon-4pm.
Pet of the Week is brought to you by Grand Traverse Carpet Cleaners. Clean up all your pet messes and make your home smell and look great. Serving Northern Michigan from Cadillac to Petoskey, Charlevoix to Traverse City. Make an appointment here.