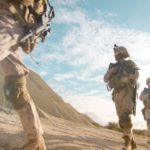 Ayman al-Zawahiri, the leader of al-Qaeda, was killed in an U.S. drone strike in Kabul, Afghanistan over the weekend.  A senior White House official said that the U.S. conducted a successful counterterrorism operation against a "significant" al-Qaeda target in Afghanistan over the weekend, adding that there were no civilian casualties. The counterterrorism attack took place in Wazir Akbar Khan, one of the wealthiest neighborhoods in Kabul and literally walking distance to the main diplomatic areas, including the U.S. Embassy.
The FBI said that Al-Zawahiri, born in Cairo in 1951, trained as a physician before founding the Egyptian Islamic Jihad.  The U.N. Security Council said his organization had sought to overthrow the Egyptian government "through violent means" before merging with al-Qaeda between 1998 and 1999.
The U.S. Justice Department said that al-Zawahiri — who served as Osama bin Laden's al-Qaeda deputy — helped coordinate the Sept. 11, 2001, terror attacks that killed nearly 3,000 people in the United States. Al-Zawahiri and bin Laden appeared together the day after the attacks in a video, in which an al-Qaeda spokesperson threatened the West, saying a "great army is gathering against you." The Justice Department named al-Zawahiri and bin Laden as unindicted co-conspirators for their roles in coordinating the attacks.
After bin Laden's death in 2011, al-Zawahiri took over as al-Qaeda's leader. The FBI had placed al-Zawahiri on its list of Most Wanted Terrorists, offering a $25 million reward for his capture. The strike that killed al-Zawahiri is a major success of U.S. counterterrorism efforts and the result of countless hours of intelligence collection over many years.
Editorial credit: Gorodenkoff / Shutterstock.com