Thank you all for visiting this page and for your support of MacDonald Garber Broadcasting's Lite 96.3 and AM/FM Radio!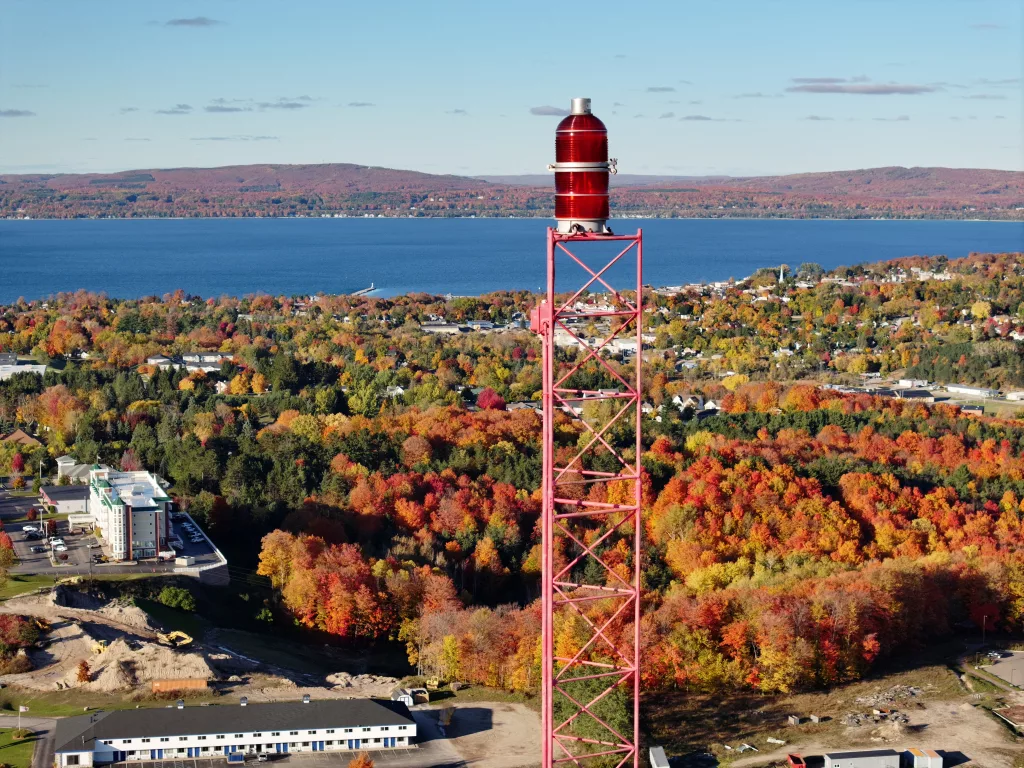 As you may have heard on the radio, our legendary Petoskey tower is coming down and our radio studios are moving. On this page you can find important dates regarding the dismantling of the tower as well as some photos and updates regarding our move. Please continue to follow along step by step as we turn our current location over to Meijer and say goodbye to the 425-foot WMBN Tower which has greeted visitors to Petoskey since 1947.
Check out a live view of the progress!

Timeline:
The Tower Drop: Mother nature has pushed back this project, waiting on a few more calm days to finish the removal.
Business Move: The MGB Business Offices moved to 1701 Standish Avenue, across from Curtis Field
Studio Move: Studios will move from their current location beneath the tower at 2095 US 131 in early December
Last Day of Broadcast from 2095 US 131 South: TBD, stay tuned for more information!
Thanks to everyone who attended our Open House and Goodbye Party October 19th!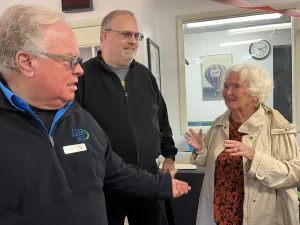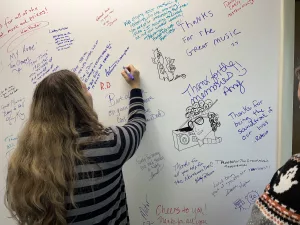 We look forward to sharing more photos and drone footage with you as we say goodbye to a Petoskey icon, the WMBN tower.
Some more details on our move:
The service of our radio stations will not be interrupted by this move; our sincerest thanks to Engineers Brian Brachel and Del Reynolds who are making sure your favorite music and talk programs remain on the air
The WMBN tower and current MacDonald Garber Broadcasting office building has stood in its present location since 1947
The current WMBN tower will be replaced by a new tower being built at the WLXT tower site on the east side of Petoskey. However, the new tower will be only 75-feet tall.
As you may have noticed, our Sales and Administrative offices will be housed in a different location than our studios for a period of time until we can move into the current Petoskey Bridal location in 2025; however, our business office across from Curtis Field will have a Production and Guest studio, as well as remote access to our studio location, allowing it to serve as a production studio for talk shows, podcasts, guest interviews, and other audio production, including our world-class commercial production
Some history of local radio thru the years.