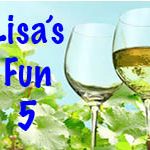 There are many places to catch live local performers this week, from the gazebo in Boyne City, to the streets of Harbor Springs. Find inspiration onstage at Bay Harbor, or enjoy a sunset with Live Jazz at Chateau Chantal. And on Saturday, take a walk back in time in Mackinaw City!
Boyne City Evenings at the Gazebo
Wednesdays through September 9th, 6:30-9:30pm
Bring your blanket, chair and enjoy terrific music from local artists each week.  Stay in town after the concert and maybe catch a sunset over beautiful Lake Charlevoix. No Pets please. This week's performers will be "On Tap". Get details at https://www.visitcharlevoix.com/Evenings_at_the_Gazebo_#:~:text=The%20Evenings%20at%20the%20Gazebo,of%20Park%20and%20River%20Streets.
Street Musique in Harbor Springs
Thursdays through August 13th
Come and enjoy the various sounds of local area musicians while strolling Main Street. Musicians will be performing from 6:00-8:00 pm every Thursday, with many different styles of music offered block to block. It's a beautiful way to spend a summer evening! For more info, visit http://www.visitharborspringsmichigan.com/stories/street_musique_downtown_harbor_springs_michigan_music_thursdays_summer
Poetry Night at Red Sky Stage, Bay Harbor
Thursday, July 23rd, 7-10pm
Bob will lead the friendly and supportive group in reading poetry, written  by participants or others, and read by participants.  We want to give poets a reason and inspiration to write something, enjoy that process and improve their skills. Admission is a suggested $5 donation. Learn more at http://www.redskystage.com/event-schedule-4/#
Jazz at Sunset at Chateau Chantal
Thursdays through August 27th, 7-9:30pm
Enjoy a live performance by the Jeff Haas Trio & Laurie Sears. With limited availability, reservations will be required to secure seating on the west patio…there will also be space on the lawn if you prefer to bring your own bag-chair or blanket. For more info and to make reservations, go to http://www.chateauchantal.com/events/jazz-at-sunset-2/
Annual Heritage Festival
Saturday, July 25th, 10am-2pm, Heritage Village, Mackinaw City
Come to the Village and step into the past with demonstrations, exhibits, and more. Explore the sawmill, heritage chapel, community garden and other exhibits, with free admission during this event. Get details at https://www.mackinawhistory.org/